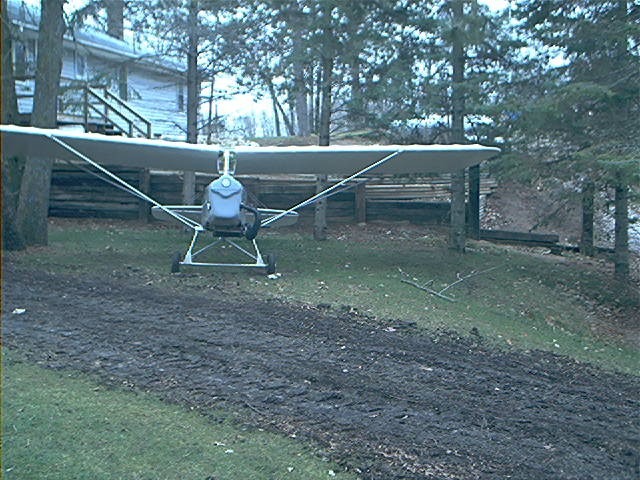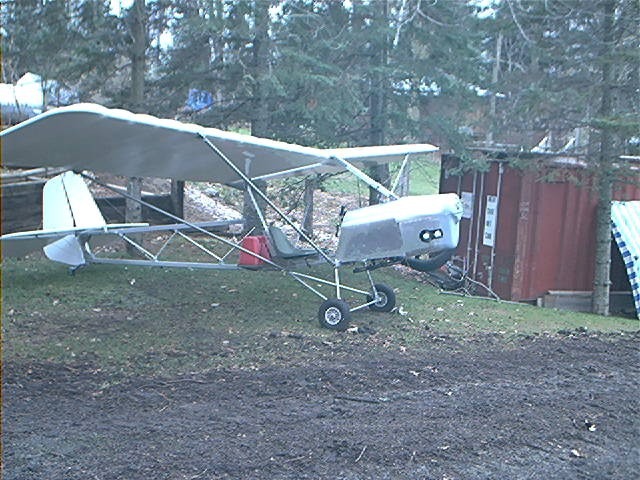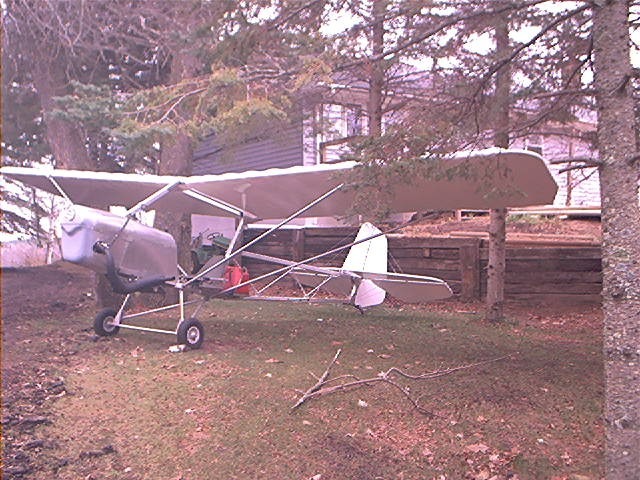 All I have to do now is add the windshield, prop, jury struts and paint the cowling.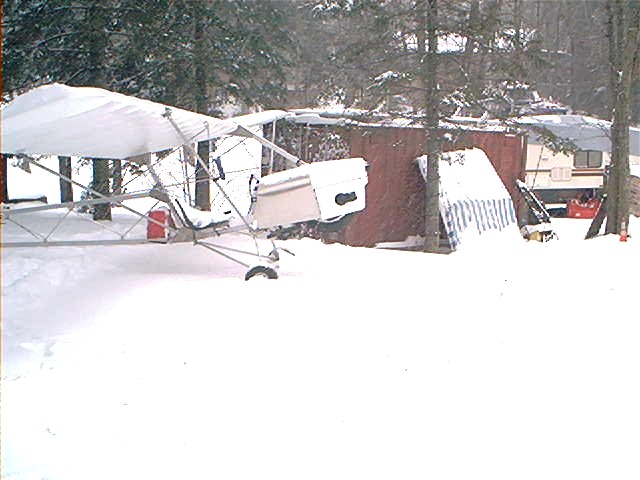 Well I did want to work on my plane today but I guess I'll have to wait a little while.
This pic and the one above it are about 3 days apart! Heck the grass is still green under
the snow.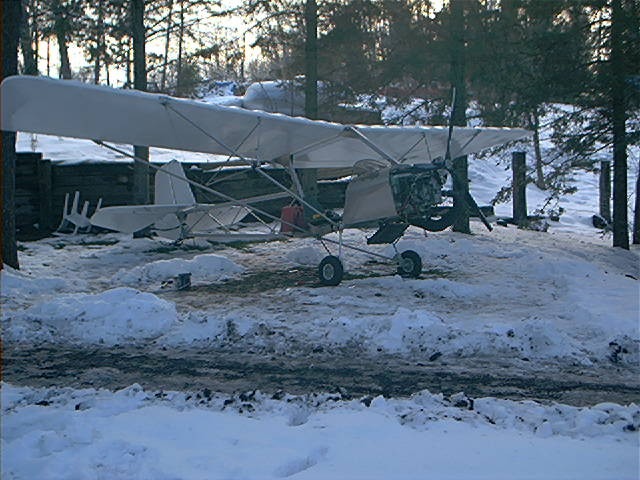 I have the cowling off so I can watch for any problems while I am breaking in my engine.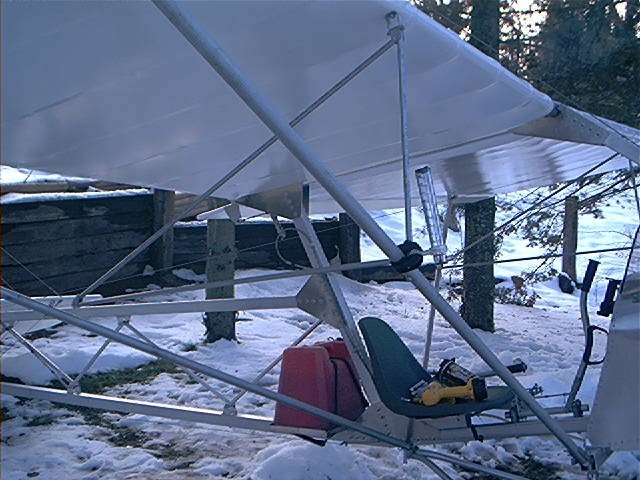 Here is a close up of my folding Jury struts. If you pull the bolt on top the strut lays
down. Also you can see my Hall wind meter. It's here to give me airspeed since my
GPS only gives ground speed.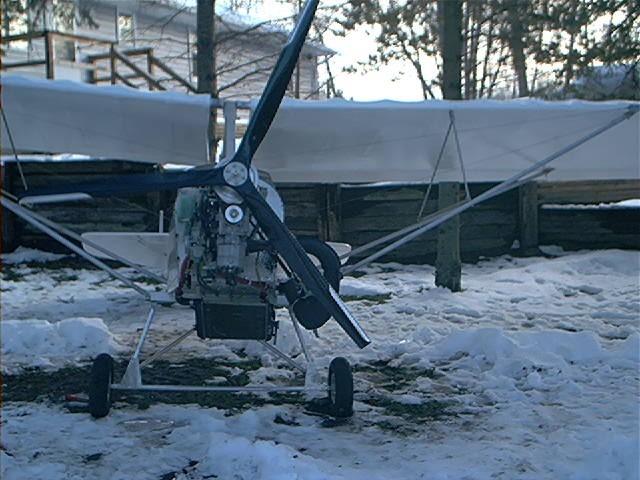 I used a 3 blade 72" IVO prop to harness the 75 ponies. Right now I am at +-45" of pitch.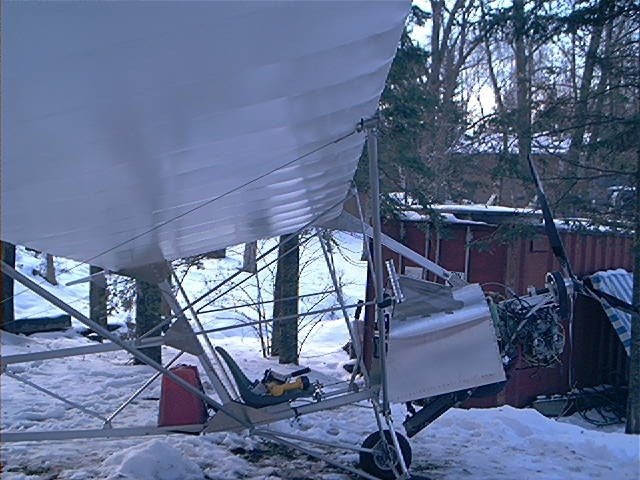 Here's a side view.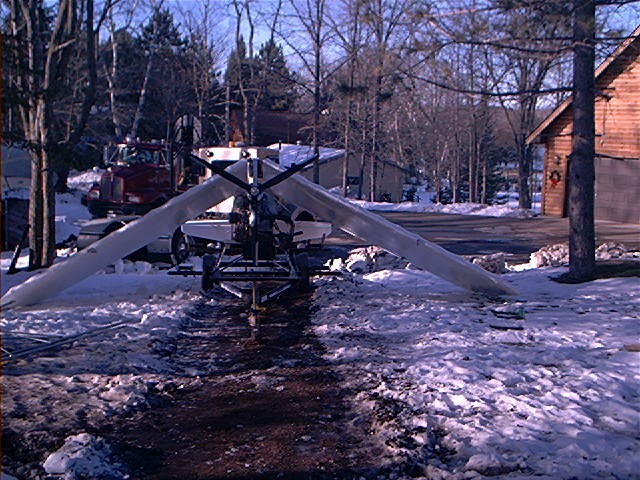 Getting her ready for a trip to the airport. It will be about a week before the test flights
begin, I have to go to work for 3-4 days. I'll start the tests when I get home. 12/14 or so.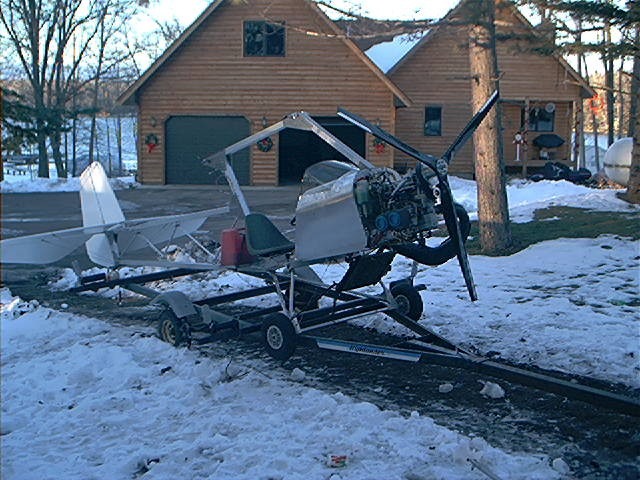 Fuselage is all set. A catamaran trailer is not the best trailer for the job but it beats
having to buy one just for one or two trips.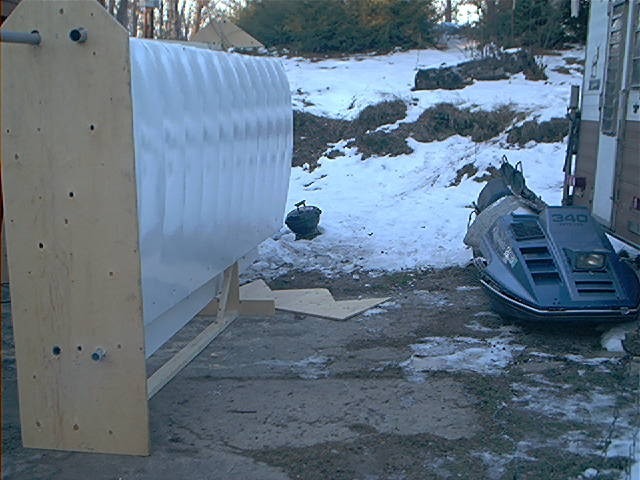 Here is a picture of the wing rack I made. The wings won't fold on the trailer because
it looses too much height for the wings to clear the deck. What a pain.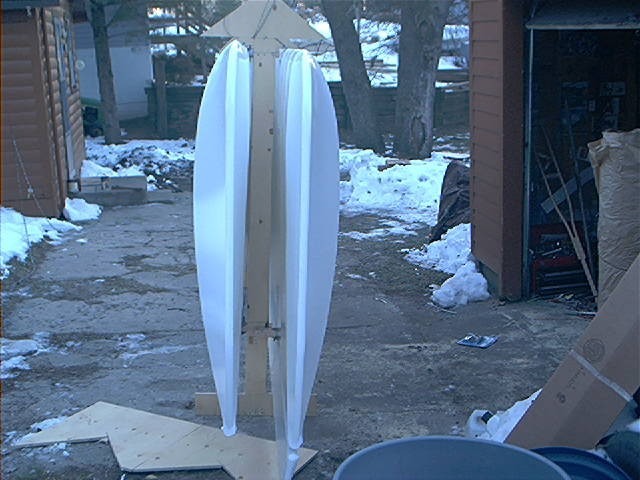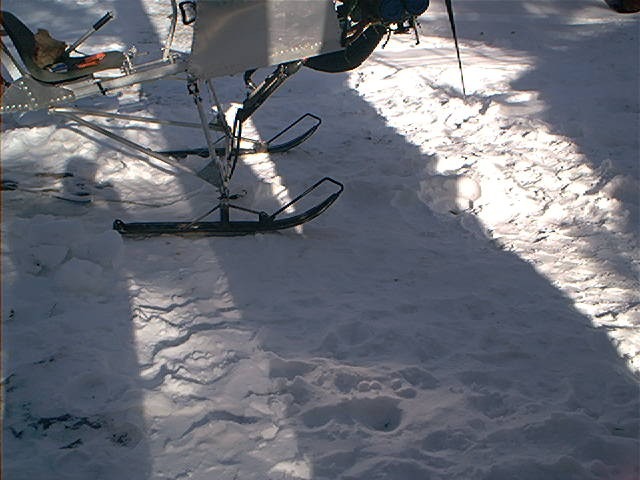 This is my new landing gear for the lake. I Should be doing test hops tomarrow.