This is the first plane that I built back in 1996.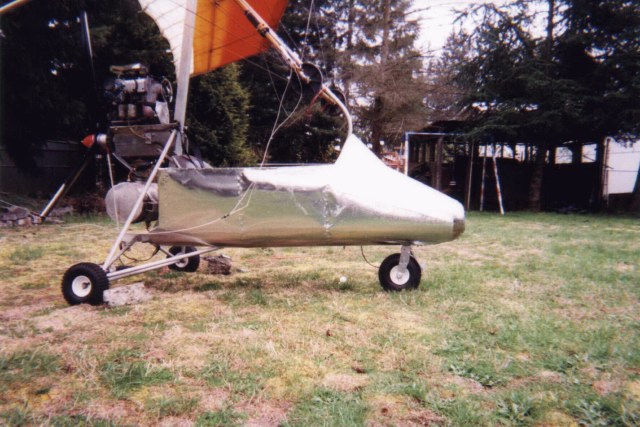 Do you see the nose cone? My wife watched me very close after I stole her stainless
steel mixing bowl. Well as I told her "nothing else had quite the right shape". A little
bondo on the nose and it was perfect. P.S. Pilfering stuff out of the kitchen should
only be done by proffessionals. By the time she caught me there were 50 rivets in it.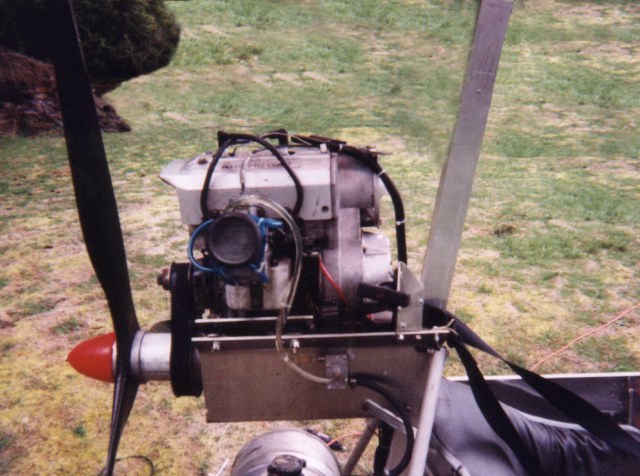 Kawasaki 440A. About 35 Hp.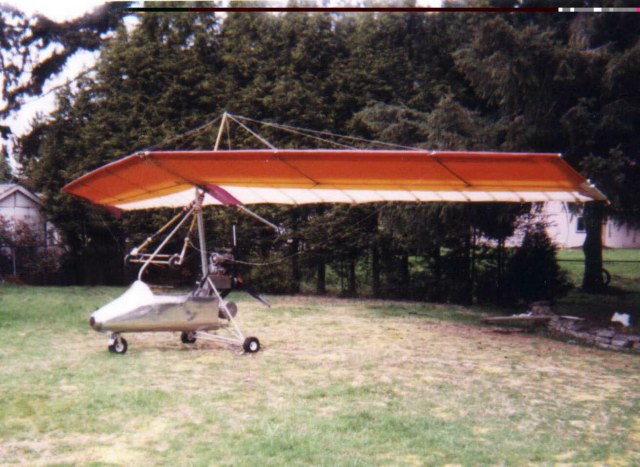 Later I added Oleo struts to this little bird. This is currently for sale. I sold it to my friend
and he is ready to move up to a 3 axis machine now.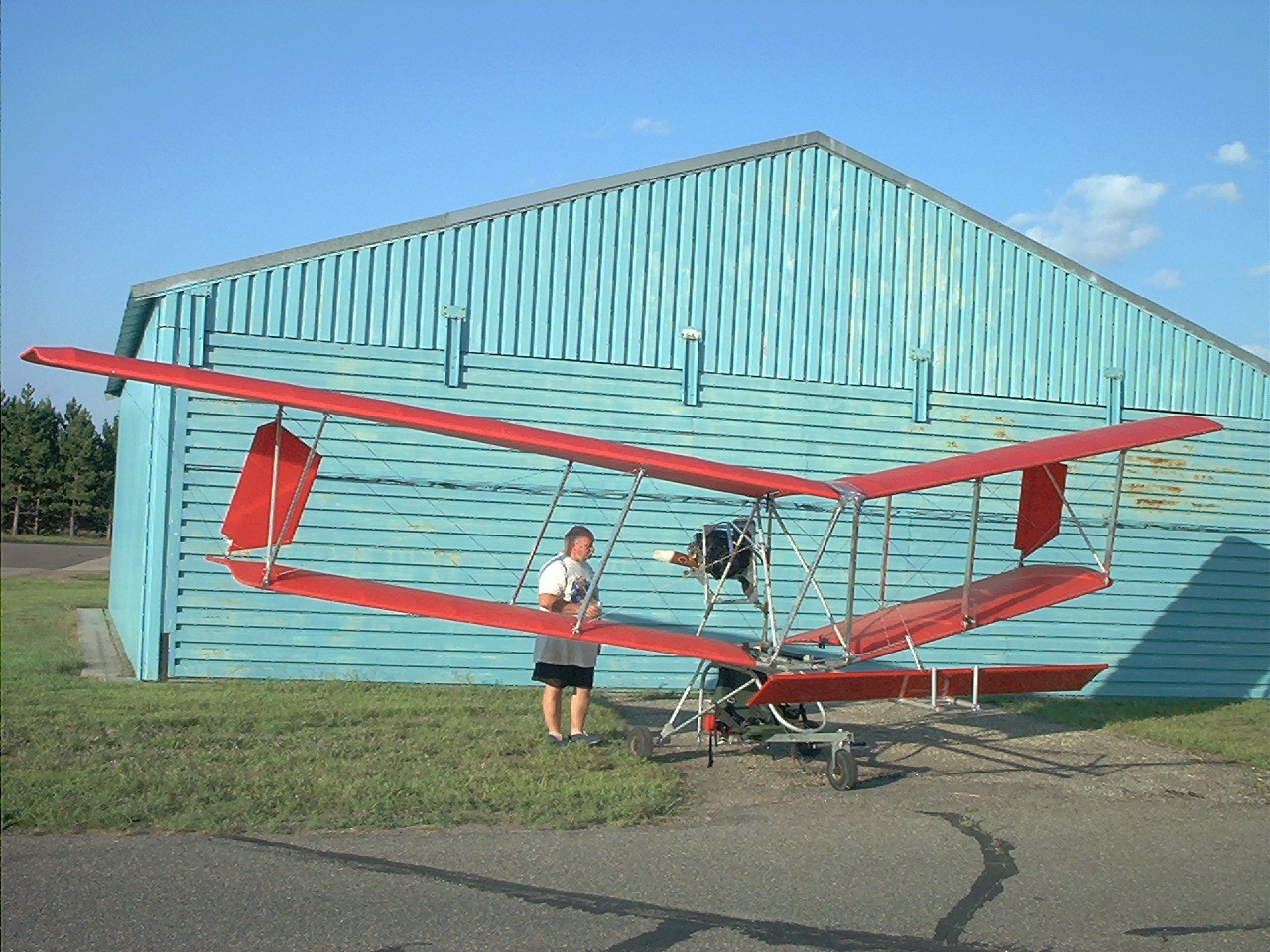 This is my latest project. I had to beef-up the power unit to allow for a reduction drive. I went
from a 34" propeller to a 54" propeller. The difference in thrust is really something. The reduction system that I made uses "gear belts" or timing belts. I modified a Phantom drive to this new system because I did not want to have to worry about adjusting my belts to keep me in the air. I used a 22 tooth gear on the motor and a 56 tooth gear on the prop which gives me a 2.54:1 reduction (almost identical to rotax's 2.58:1) The motor is a Yamaha 248cc bored out to .010" over which is about 250cc.